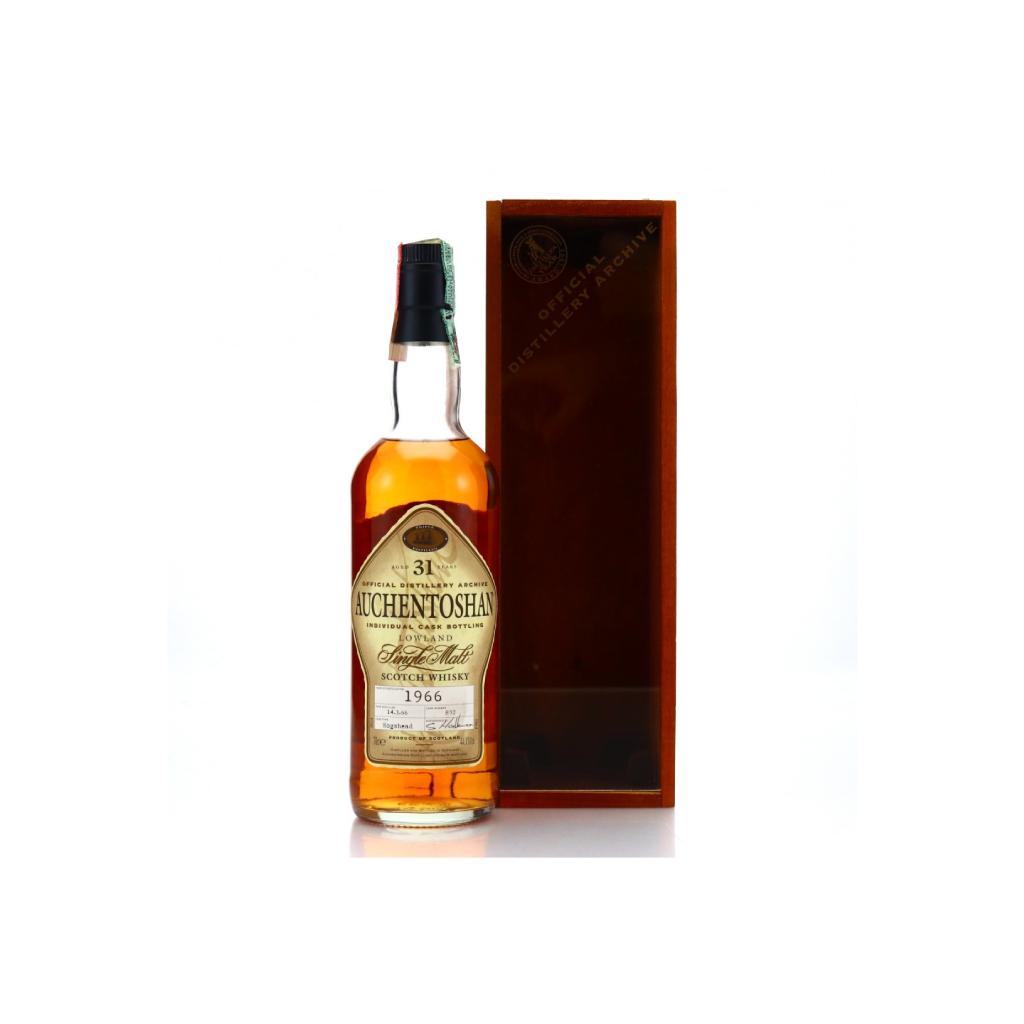 31 Year Old Single Sherry Cask 1966 - #802
Auchentoshan, renowned for its unique triple distillation process, is situated on the outskirts of Glasgow. In the 1960s, it was under the ownership of Tennents brewery, but at the decade's close, it changed hands to Eadie Cairns. Under Cairns' stewardship, the distillery underwent significant upgrades and began its official journey as a single malt producer. Subsequently, Auchentoshan transitioned through ownership by Morrison Bowmore before ultimately becoming a part of the Beam Suntory portfolio, where it stands today.

One distinct characteristic of Auchentoshan is that none of its production is reserved for blending, leading to the availability of numerous distillery-bottled single casks and independent releases throughout its history.

This particular expression hails from the 1966 vintage, originating from a single cask, and it's bottled at its natural cask strength from sherry butt #802. This unique release represents a rare and remarkable offering from Auchentoshan's rich heritage.
Disclaimer: This product contains alcohol. Due to shipping regulations, we can only ship this product within Switzerland. Any orders placed for delivery outside of Switzerland will be cancelled and refunded.