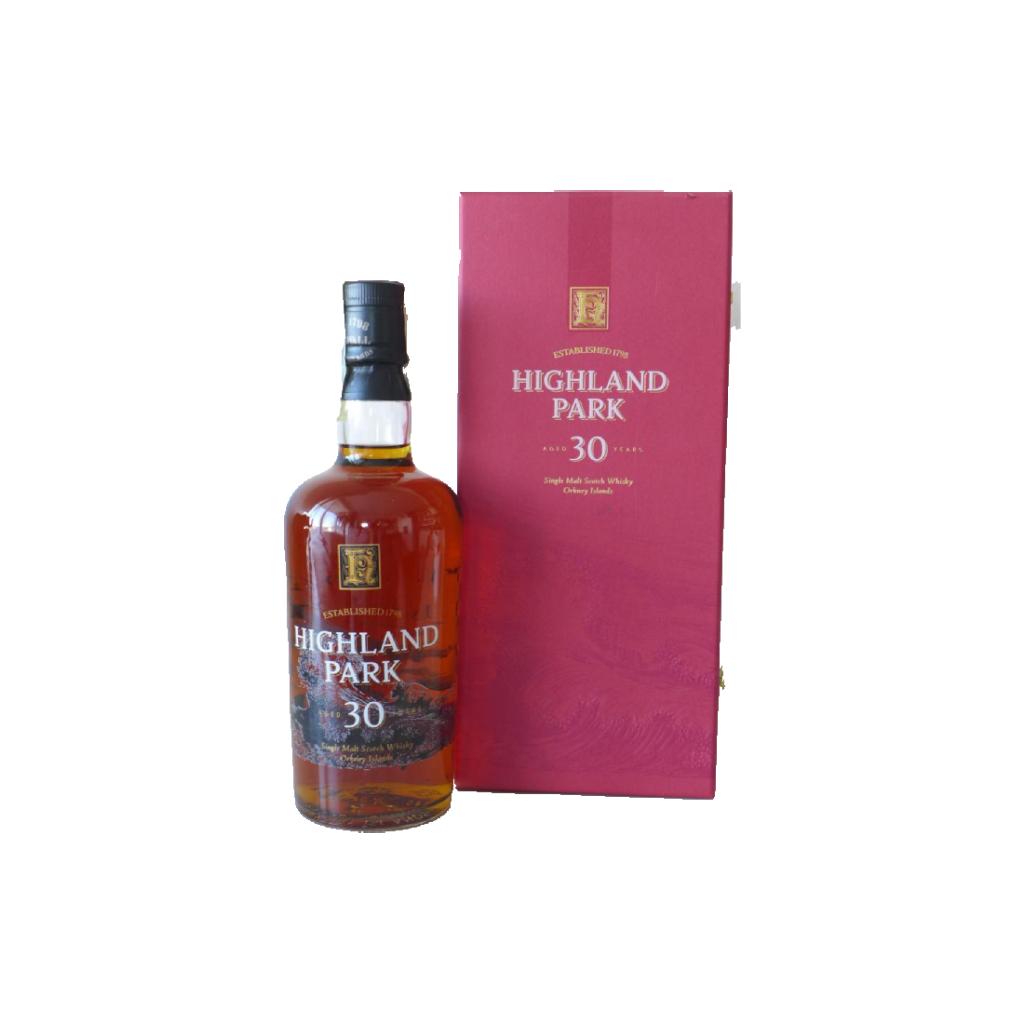 30 Year Old
Indulge in the rare and exceptional Highland Park 30-Year-Old Orkney Islands Single Malt Scotch Whisky. Encased in a bottle adorned with a unique glass-printed label, an ornamental H screen, and a distinctive red box, this particular release represents one of the earliest offerings from Highland Park's 30-year-old series. It is believed to have been bottled around 2005 in limited quantities.

This extraordinary Orkney Islands single malt has been meticulously aged for three decades in carefully selected Spanish refill and first-fill sherry casks. Bottled at a robust 48.1% ABV, it retains its natural color and boasts a blend of distillates from the 1970s, showcasing the pure Highland Park character. It beautifully combines sherry, coastal nuances, and a subtle smokiness, a complexity that has attained legendary status among whisky connoisseurs.

This Highland Park Single Malt Scotch Whisky is a testament to the distillery's rich history in the Orkney Islands. It is a rare and highly sought-after bottling, a true collector's item, captivating collectors and whisky enthusiasts alike.

With its captivating glass-printed label, ornamental H screen, and distinct red box, this 30-year-old Orkney Islands single malt is an embodiment of whisky craftsmanship, a remarkable piece of liquid history from the renowned Highland Park Distillery. Limited in availability, its exact production number remains undisclosed, adding to its allure as an exceedingly rare collector's whisky.
Disclaimer: This product contains alcohol. Due to shipping regulations, we can only ship this product within Switzerland. Any orders placed for delivery outside of Switzerland will be cancelled and refunded.