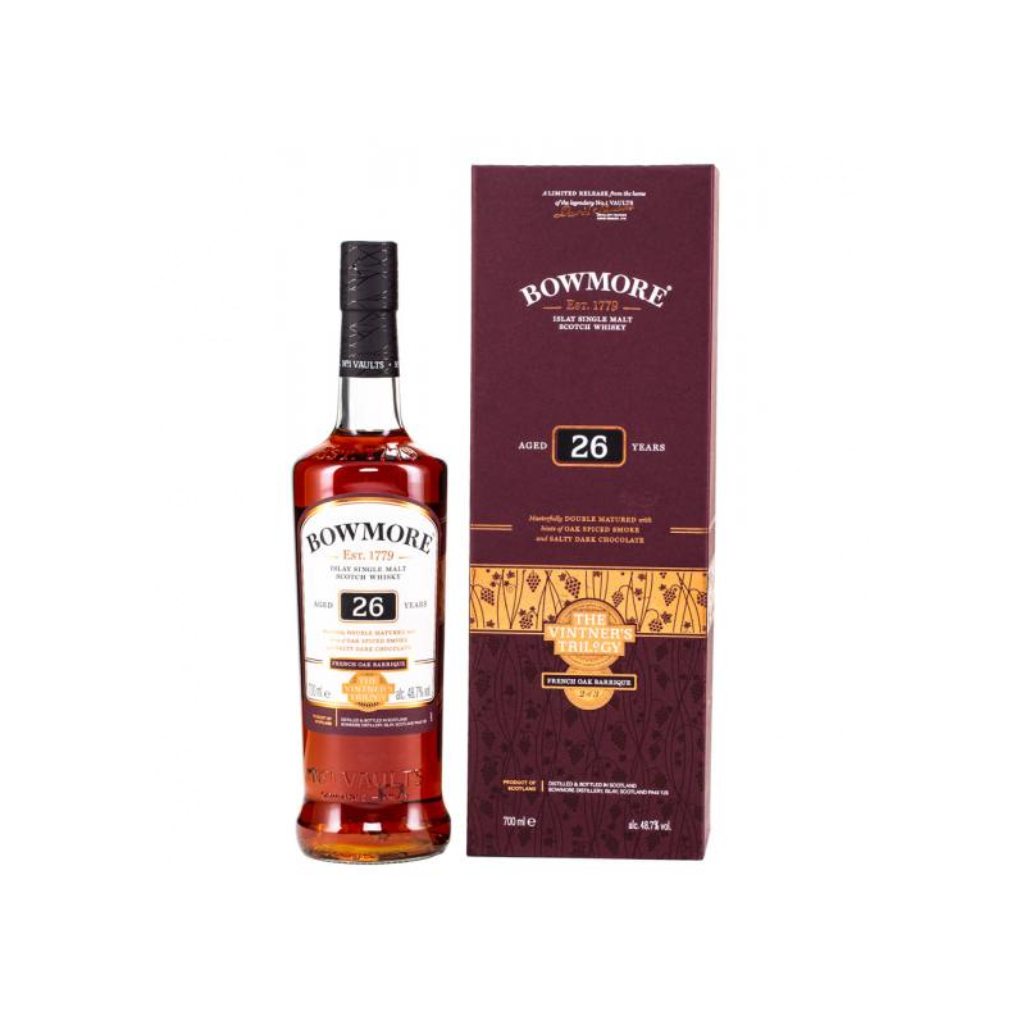 26 Years The Vintners's Trilogy Single Malt Wine Cask
Experience the complex depth of Bowmore 26 Years Old THE VINTNER'S TRILOGY Single Malt Wine Cask. This rich whisky matures for thirteen years in French Oak barrique barrels before its bottling in 70cl bottles. Its flavor notes of smoke, dark berries, and chocolate offer a sophisticated and luxurious taste. Enjoy one of Scotland's most traditional distilleries with this sophisticated blend.
Indulge in the sublime complexity of a Bowmore Single Malt Sherry Cask Finished Etui. This rare whisky has been matured in the finest sherry casks and finished in a unique Etui. Experience the deep, intense aroma of red fruits followed by a sophisticated combination of salty sea air and sweet flavors. Enjoy this extraordinary whisky.
Disclaimer: This product contains alcohol. Due to shipping regulations, we can only ship this product within Switzerland. Any orders placed for delivery outside of Switzerland will be cancelled and refunded.