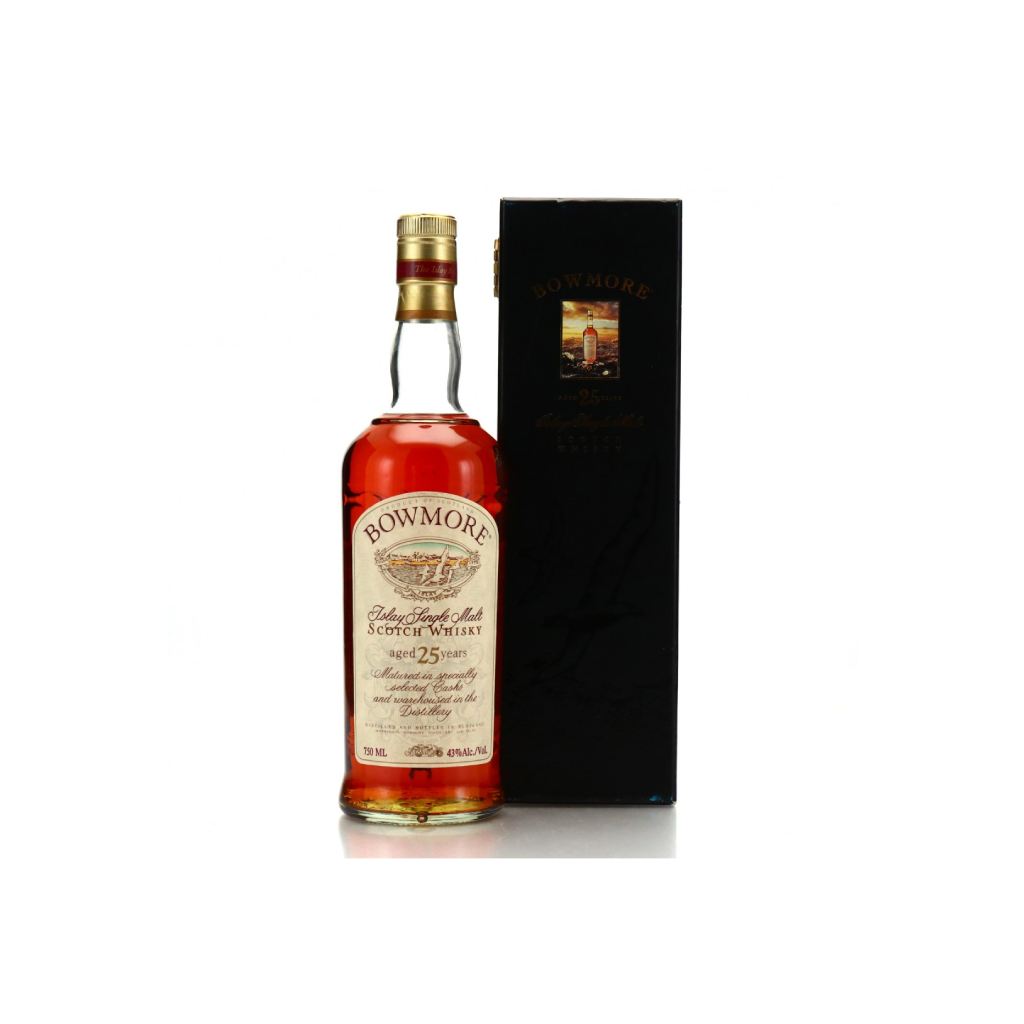 25 Year Old 75cl 1990s
Enjoy a taste of Islay's finest with Bowmore 25 Year Old 75cl 1990s. Aged for 25 years in the legendary Bowmore Distillery, this single malt whisky offers a unique combination of smoky and sweet flavors, delighting whisky connoisseurs with its complex taste. Its perfect marriage of flavors and traditions makes Bowmore an iconic single malt whiskey and a must-have addition to any collection.
Disclaimer: This product contains alcohol. Due to shipping regulations, we can only ship this product within Switzerland. Any orders placed for delivery outside of Switzerland will be cancelled and refunded.