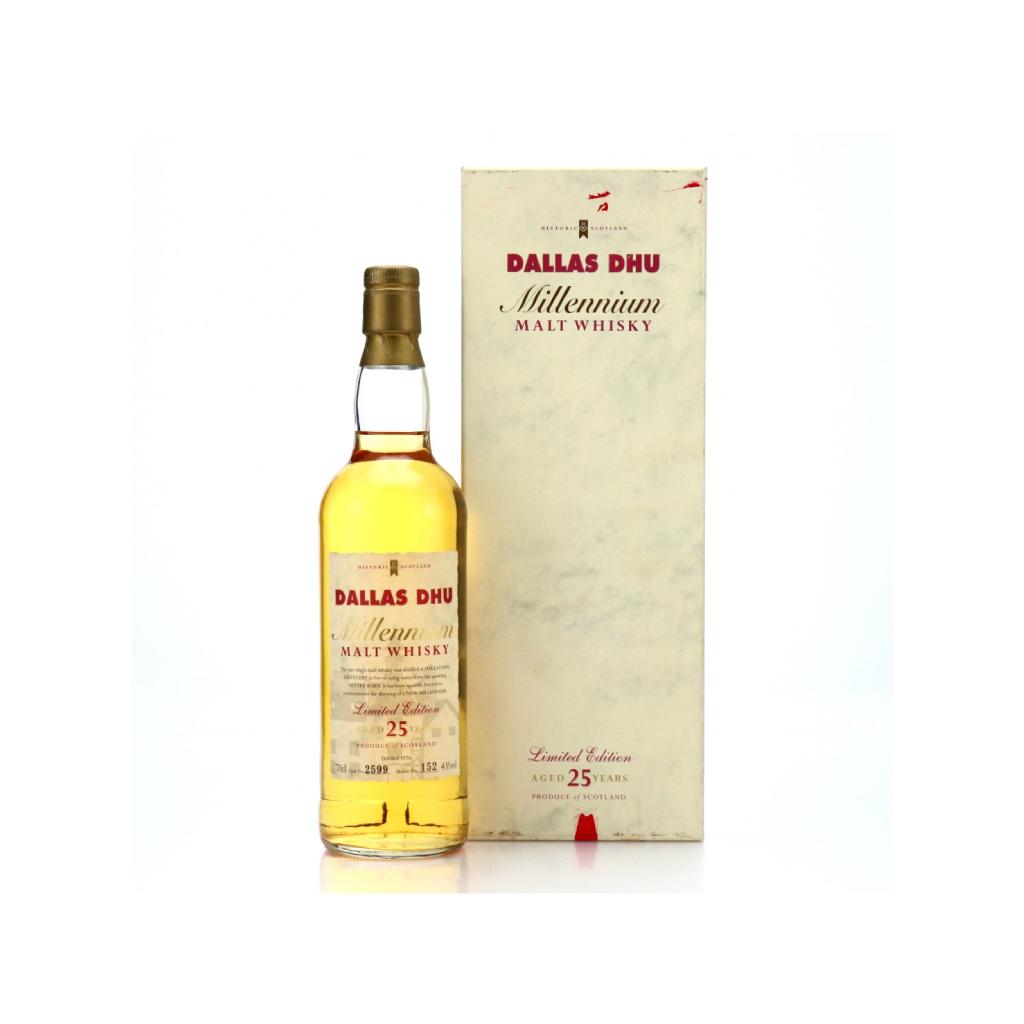 25 Year Old 1974 Millennium
Dallas Dhu 1974 Millennium 25 Year Old is a highly exclusive single malt Scotch whisky that offers a glimpse into the past. Once an integral component of the renowned Roderick Dhu blended Scotch, Dallas Dhu is now a seldom-seen gem in the world of single malts. It reflects a bygone era when the whisky industry faced challenges, leading to its closure in 1983. Today, this historic distillery has been preserved as a captivating distillery museum under the care of Historic Environment Scotland.
Official bottlings of Dallas Dhu are exceptionally rare, making them highly coveted among whisky enthusiasts, particularly when scarce independent releases emerge.
This specific expression, a genuine treasure from Historic Scotland, was distilled in 1974 and patiently aged for 25 years, culminating in its release in the year 2000. It derives its unique character from cask #2599, which adds depth and complexity to this remarkable whisky. Dallas Dhu 1974 Millennium 25 Year Old offers a rare opportunity to savor a piece of Scotch whisky history, encapsulating the heritage and craftsmanship of this iconic distillery.
Disclaimer: This product contains alcohol. Due to shipping regulations, we can only ship this product within Switzerland. Any orders placed for delivery outside of Switzerland will be cancelled and refunded.