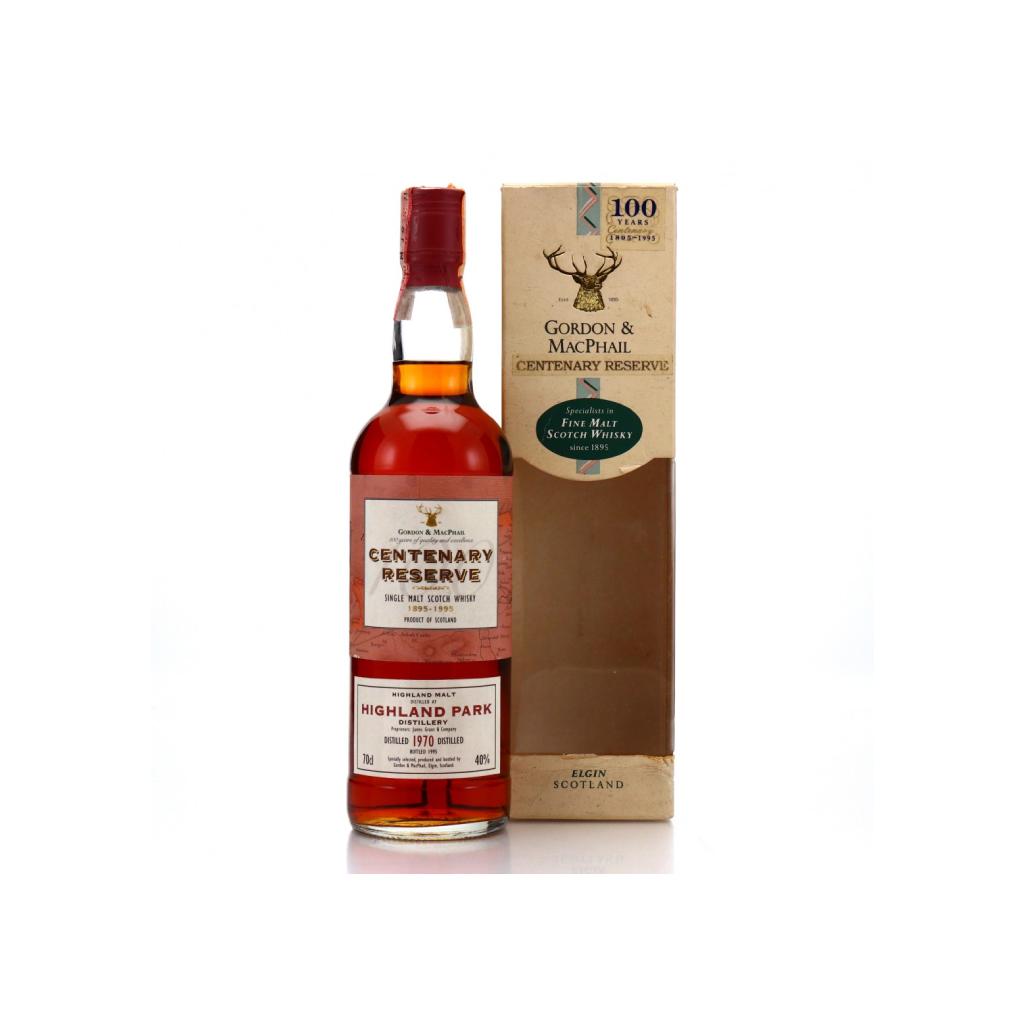 1970 Gordon and MacPhail Centenary Reserve
Highland Park's roots extend to its establishment by David Robertson in 1798. It forged a strong connection with the blenders Robertson & Baxter, leading to its acquisition by Highland Distillers in 1937. Subsequently, Highland Distillers came under the ownership of Edrington in 1999, a stewardship that continues today. Highland Park's modern single malt brand took shape in the 1970s with the introduction of an 8-year-old age statement, though distillery bottlings had already made appearances since the 1950s. Despite evolving branding, Highland Park has maintained an unwavering and dedicated following, securing its status as one of the world's most recognizable single malts.

Highland Park also established a long-standing collaboration with Gordon & MacPhail, beginning in the 1960s, allowing Gordon & MacPhail to create semi-official bottlings. This partnership granted access to exceptional casks, yielding a consistent stream of high-quality releases.

The Highland Park 1970 vintage, a notable example, joined Gordon & MacPhail's esteemed Centenary Reserve collection in 1995, commemorating the bottler and distiller's century-long legacy in Elgin. This release serves as a testament to Highland Park's enduring commitment to crafting exceptional whisky.
Disclaimer: This product contains alcohol. Due to shipping regulations, we can only ship this product within Switzerland. Any orders placed for delivery outside of Switzerland will be cancelled and refunded.