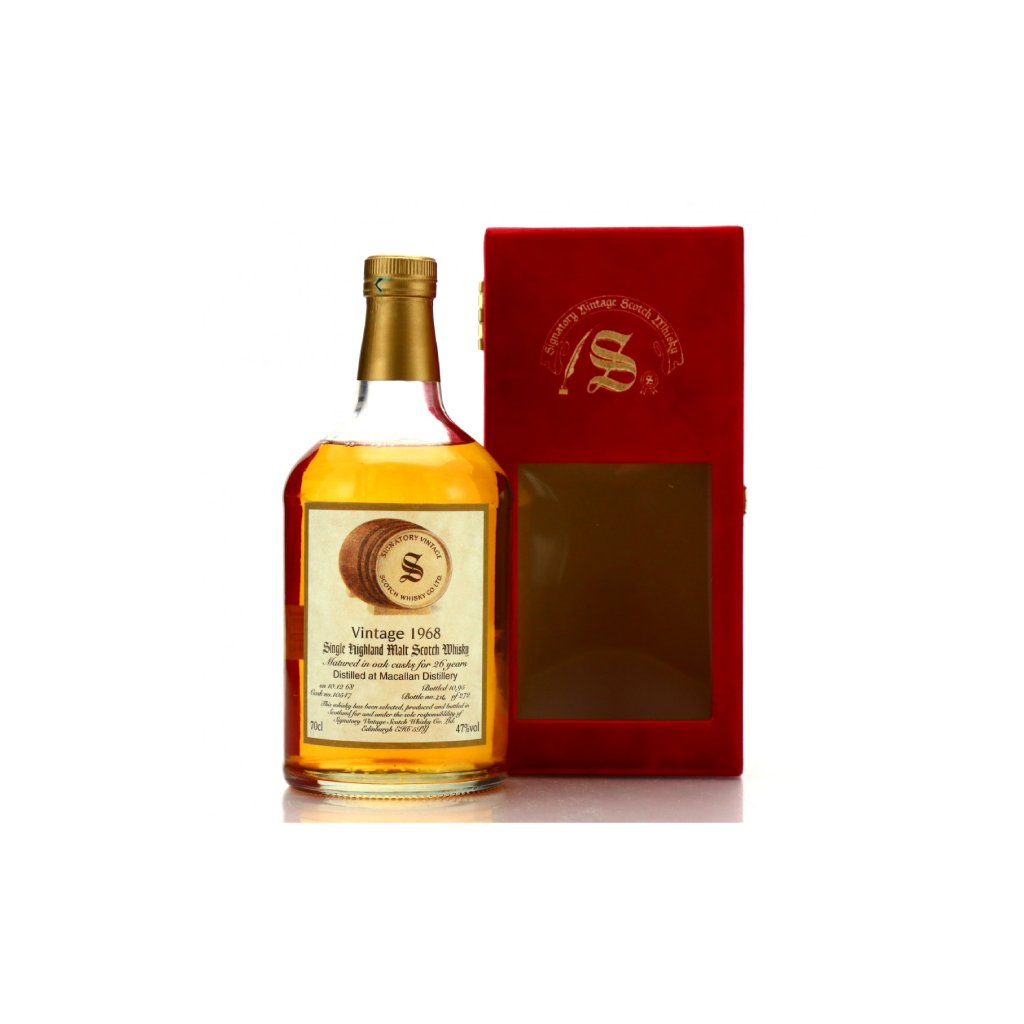 26 Year Old Signatory Vintage 1968
The Macallan 1968 Signatory 26 Year Old offers a taste of Macallan's historical focus as a primary ingredient in blended malts throughout much of the 20th century. It wasn't until the market downturn in the 1980s that Macallan shifted its focus towards its single malt brand, riding a wave of enthusiasm for high-quality releases it had licensed to Campbell, Hope & King, and Gordon & MacPhail during the 1960s and 1970s. These releases remain among the most sought-after collectibles in the market. Although Macallan trails behind Speyside neighbors Glenfiddich and Glenlivet in global single malt sales, it reigns supreme in demand, prompting the inauguration of a new distillery in 2018, an architectural marvel located within the Easter Elchies estate, featuring 36 copper pot stills.

This exquisite whisky, distilled on December 10th, 1968, matured in single cask #10547 for 26 years and was then bottled in October 1995.

Signatory Vintage, founded in 1988 by Andrew Symington, stands as one of Scotland's leading independent bottlers. They operate their offices and bottling facility adjacent to the Edradour distillery, which they acquired in 2002.

This bottle is one of a limited 272 bottles release.
Disclaimer: This product contains alcohol. Due to shipping regulations, we can only ship this product within Switzerland. Any orders placed for delivery outside of Switzerland will be cancelled and refunded.