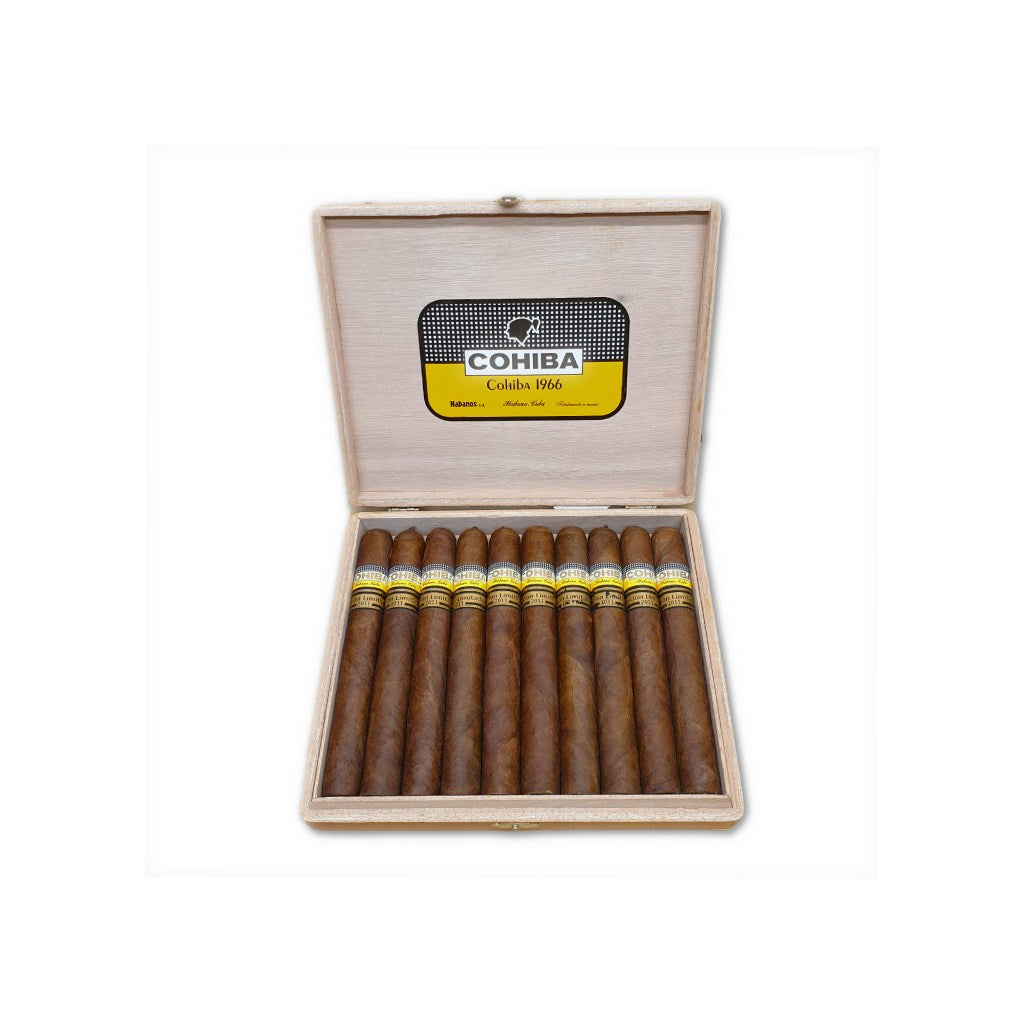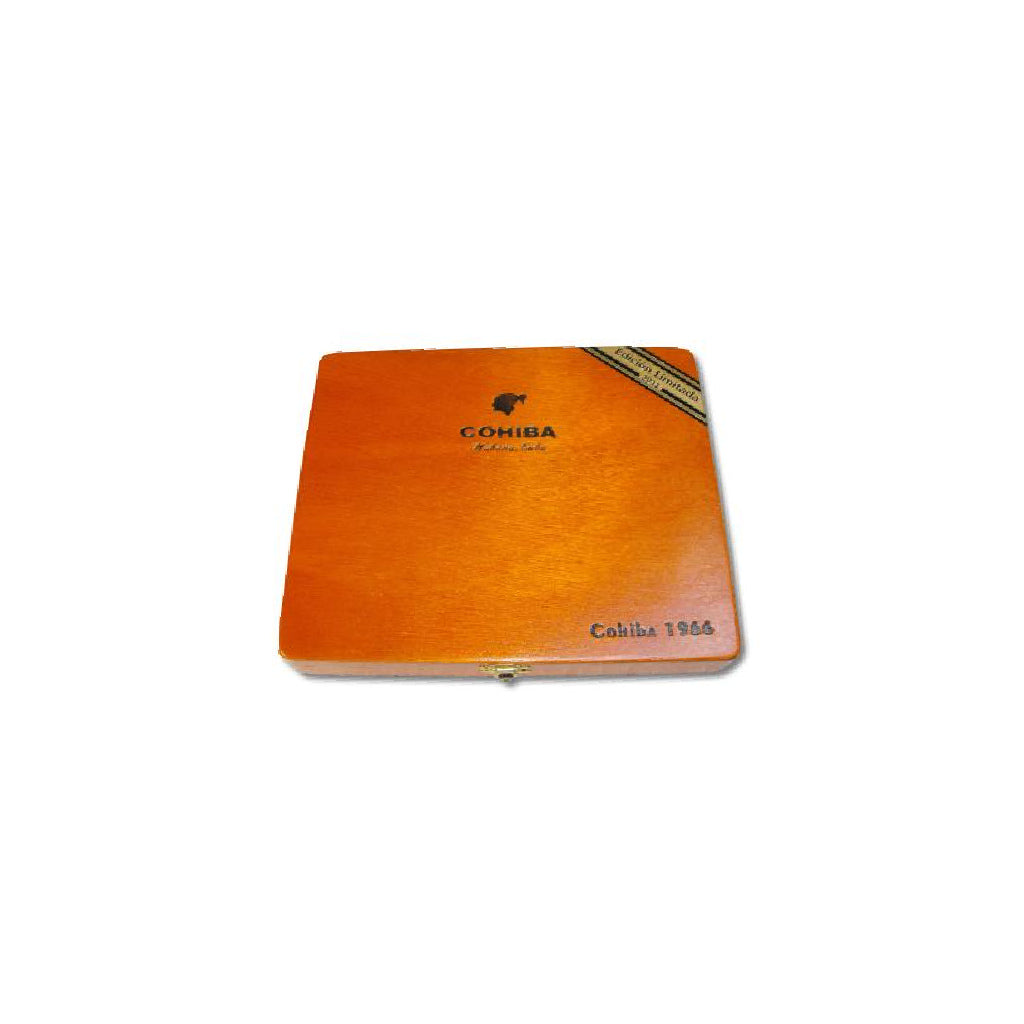 1966 Limited Edition 2011

Cohiba 1966 Limited Edition 2011: A Cuban Legacy Celebrating 45 Years 
Description: Step into the world of luxury with the Cohiba 1966 Limited Edition 2011. This exquisite cigar, released as a tribute to Cohiba's 45th anniversary, is a testament to the brand's dedication to craftsmanship and quality. With its dark Cuban tobacco leaf wrap and distinctive golden band, it promises an unparalleled smoking experience.
Key Features:
Anniversary Edition: Celebrating 45 years of Cohiba, this Limited Edition is a collector's dream and a smoker's delight.
Unique Dimensions: Measuring 6½ inches with a 52 ring gauge, the Cohiba 1966 offers a prolonged and rich smoking journey.
Taste Profile: Indulge in deep espresso flavors, complemented by undertones of creamy chocolate, earthy leather, and a hint of grassiness.
Elegant Presentation: Each cigar boasts a special-edition golden band below its pigtail cap, signifying its exclusivity and elegance.
Tasting Journey: The Cohiba 1966 Limited Edition 2011 is not just a cigar; it's an experience. From the first draw, smokers are introduced to a deep espresso taste that builds in intensity, revealing layers of creaminess, earthy leather, and sweet natural chocolate. The construction remains elegant throughout, ensuring a smooth and memorable smoke.
Global Acclaim: Having made its mark from Havana to Hong Kong, the Cohiba 1966 is recognized and revered by cigar aficionados worldwide. Its limited-edition status further enhances its desirability and value.
Why Choose Cohiba 1966 Limited Edition 2011? For those who understand the nuances of a premium cigar, the Cohiba 1966 is more than a choice; it's a statement. Whether you're commemorating a milestone or simply savoring the finer things in life, this cigar promises an experience like no other.
Tags: Cohiba 1966, Limited Edition 2011, Cuban cigar, 45th anniversary, dark Cuban tobacco leaf, luxury cigar experience, Cohiba brand, Edición Limitada.
Non-contractual pictures, this box may come without original cardbox packaging
Cohiba is the most prestigious brand in the tobacco world. 
It was created in 1966 and for many years it was intended solely as a gift to government personalities, national and foreign, and to President Fidel Castro. Since then, it has been manufactured in the prestigious El Laguito factory in Havana. It was in 1982 when Cohiba became available to be enjoyed by the world's most demanding smokers in limited quantities. The name "Cohiba" is an old word used by the Taíno Indians, original inhabitants of the Island, to define the rolled tobacco leaves that these Indians smoked. Cohiba is for hence the first name of tobacco. Cohiba is the only Habanos brand in which two of the three types of leaves used to make it, dry and light, undergo additional fermentation. This special treatment gives Cohiba an unmistakable aroma and flavor, which cannot be found in any other brand. Cohiba, is synonymous with exclusivity, of something beyond the senses, a unique experience for lovers of the best tobacco in the world.