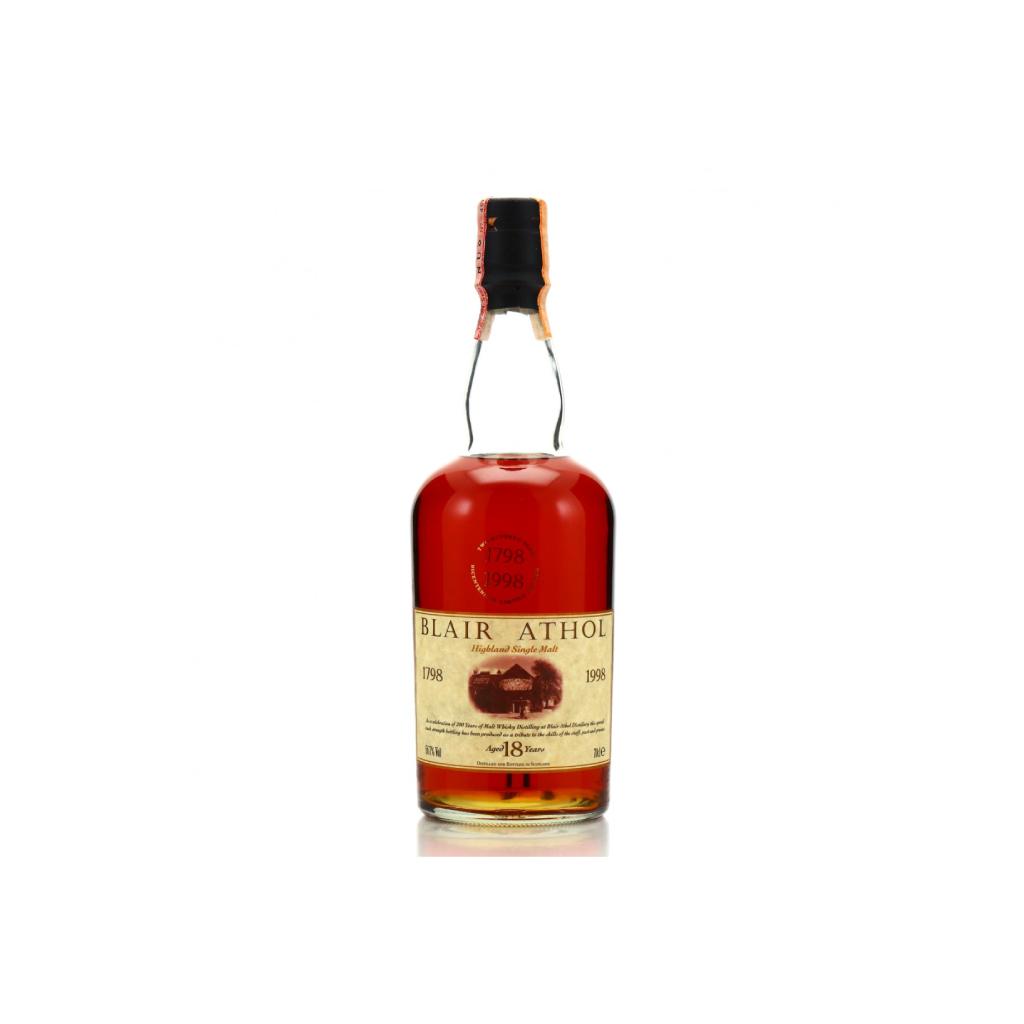 18 Year Old Bicentenary
The Blair Athol 18 Year Old Bicentenary edition is a rare and special offering from one of Scotland's oldest distilleries, with its roots stretching back to the late 18th century. The distillery's modern history took shape when it was temporarily closed in 1932 by Peter Mackenzie, only to be acquired by Arthur Bell & Sons the following year. It wasn't until 1949 that distillation resumed, with Blair Athol malt playing a central role in making Bell's one of the world's best-selling whiskies. Despite its crucial role in the Bell's blend, Blair Athol was also made available as a single malt during the 1970s and 1980s.
However, when Guinness took ownership in 1985, their focus shifted away from single malt bottlings. It was only when Diageo, the successor of Guinness, introduced the Flora & Fauna series that a distillery bottling of Blair Athol was reintroduced, quickly becoming a fan favorite and securing a permanent place in their portfolio. Although official Diageo-era Blair Athol releases remain rare, this 18-year-old expression, bottled in 1998, was a particularly noteworthy commemoration of the distillery's bicentenary, making it a cherished and collectible piece of Blair Athol's history.
Disclaimer: This product contains alcohol. Due to shipping regulations, we can only ship this product within Switzerland. Any orders placed for delivery outside of Switzerland will be cancelled and refunded.