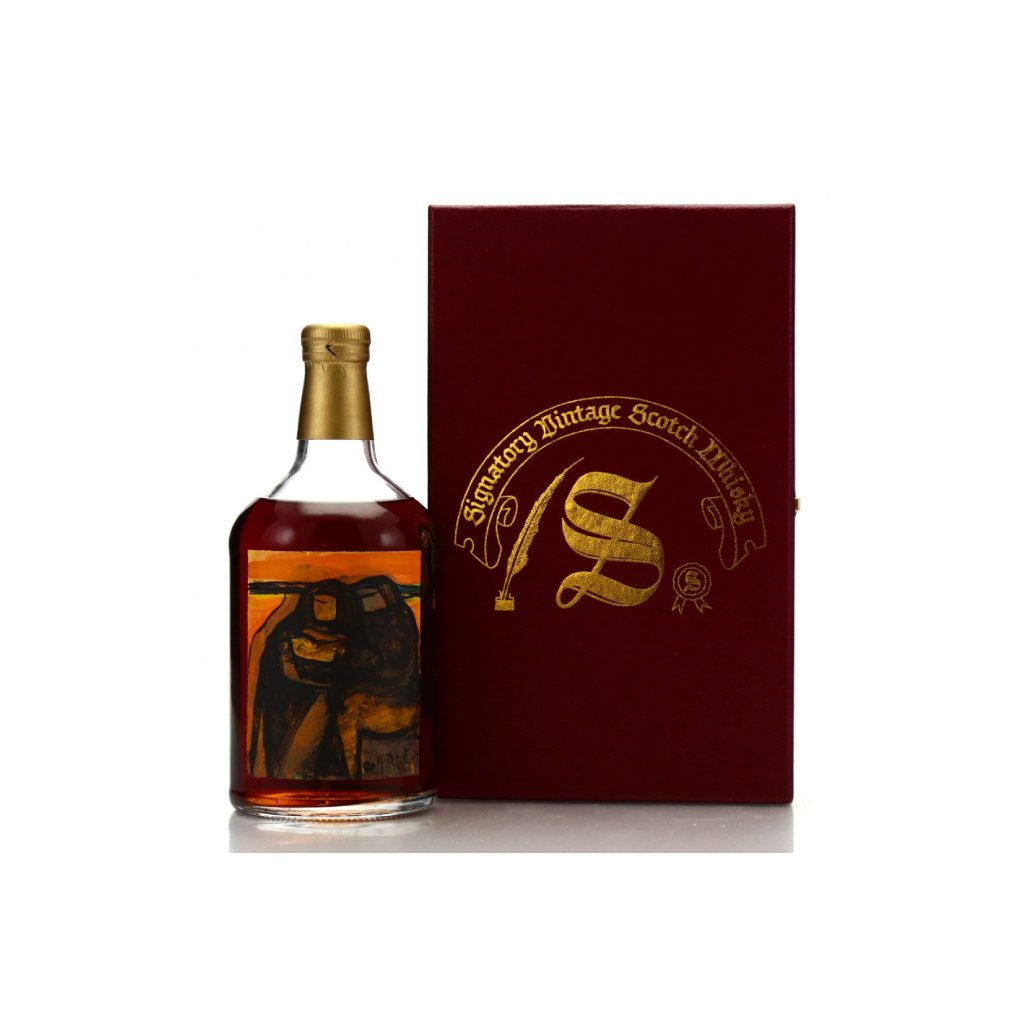 16 Year Old Signatory Vintage 1980 
This is an exceptionally rare release of Macallan, distilled in March 1980 and then aged in a sherry cask.

It's fascinating to note that in much of the 20th century, Macallan primarily played a role as a component malt in blended whiskies. It wasn't until the 1980s when the whisky market faced a downturn that the distillery made the strategic decision to refocus its efforts on developing its single malt brand. Remarkably, this decision aligned perfectly with a surge in enthusiasm for the high-quality releases that Macallan had licensed to Campbell, Hope & King and Gordon & MacPhail in the 1960s and 1970s. These whiskies from that era have become some of the most sought-after and collectible in the market. While Speyside neighbors Glenfiddich and Glenlivet still dominate global single malt sales volume, Macallan has emerged as the most coveted. Its popularity grew to such an extent that in 2018, they inaugurated a cutting-edge subterranean distillery on the Easter Elchies estate, boasting an impressive array of 36 copper pot stills.

This particular bottling was released by Signatory Vintage in August 1996 to commemorate the 20th anniversary of Dieter Kirsch. Signatory Vintage, established in 1988 by Andrew Symington, is renowned as one of Scotland's most prolific independent bottlers. Their offices and bottling facility are conveniently located next to the Edradour distillery, which they have owned since 2002.

It's worth mentioning that the label of this bottle showcases artwork created by Ralf Petrat.
Disclaimer: This product contains alcohol. Due to shipping regulations, we can only ship this product within Switzerland. Any orders placed for delivery outside of Switzerland will be cancelled and refunded.