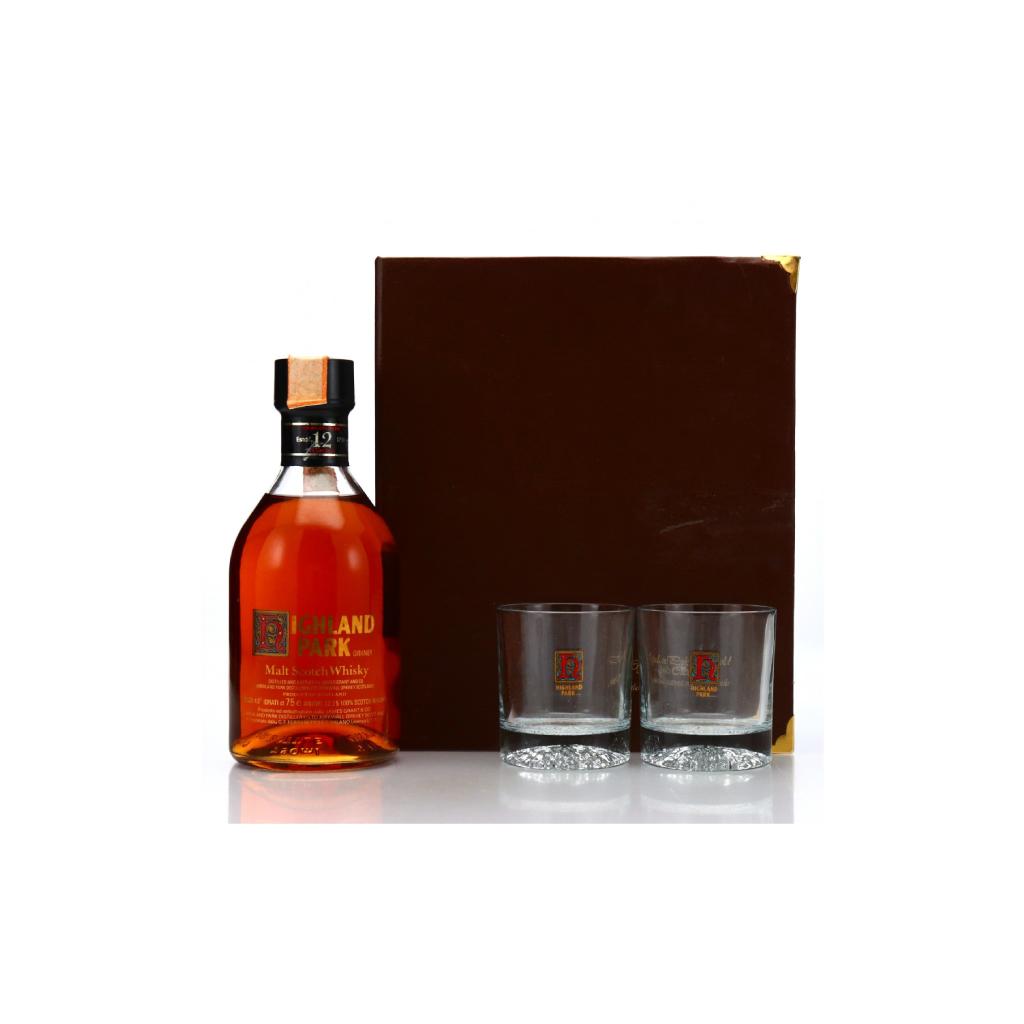 12 Year Old New Bottle Gift Set 1980 / Ferraretto Import 75cl
The Highland Park 12 Year Old New Bottle Gift Set 1980, imported by Ferraretto, harks back to the distillery's rich history. Founded by David Robertson in 1798, Highland Park has seen a series of transitions, including ownership by Highland Distillers in 1937 and subsequently Edrington's acquisition in 1999, which continues to oversee its operations today.

The emergence of the modern Highland Park single malt brand occurred in the 1970s, marked by the introduction of an 8-year-old expression, though distillery-bottled releases date back to the 1950s. Throughout its evolution, the brand's appearance has undergone multiple transformations, yet its enduring allure and global acclaim have never waned, maintaining its status as one of the world's most iconic single malts.

This particular bottling showcases the early 1980s rendition of the renowned 12-year-old expression. Notably, it represents one of the initial versions featuring the new design unveiled in 1980. It's a limited edition, comprising one of just 100 12-bottle gift sets crafted exclusively for Ferraretto in Italy, making it a treasured piece of Highland Park's storied heritage.
Disclaimer: This product contains alcohol. Due to shipping regulations, we can only ship this product within Switzerland. Any orders placed for delivery outside of Switzerland will be cancelled and refunded.